Mini Program (Mini Program)
The applet is an application that can be used without downloading and installing. Users can open the application to scan or search. The program supports multiple services. Life services and online consultation can be more effective and maximum. Serve.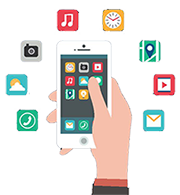 Why do you want to develop a small program?
Users browse the pursuit of convenience and fast, small programs can meet simple basic applications, suitable for living services, marketing services, and conversion of non -rigid low -frequency applications. For users, it can save time cost and mobile phone memory space; for developers, it can also save development and promotion costs.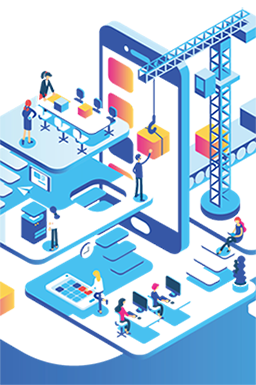 Mini program function and advantage
Exic programs can implement functions such as message notification, offline code scanning, and public account association. Among them, through the public account, users can realize the jumping between the public account and the applet. It greatly saves users' understanding of corporate services, improving the effectiveness of promotion and user interaction.
convenient and fast, go to use

Fast speed, not occupying memory

Safety and stability, strong confidentiality

Rich function, rich scenes

Attachment positioning and association quickly

Low development cost and simple maintenance

Provide professional online publicity, advertising promotion services (SEO search engine optimization, SEM search keyword advertisement) and WebSite Design, Small Procedures, The THE APP, etc.
(852) 3893-6528 , (852) 3953-1382
info@macy-future.com
WORK SHOP NO.6 ON 6TH FLOOR, WINFUL CENTRE, NO.30 SHING YIP STREET, KOWLOON